Artist Profile: Comandante Zero
Feb 22nd, 2009 | By
atlanticwavelive
| Category:
Artist Profiles
,
Magazine
Expert musicians can often get lost in their expertise, forgetting that the primary function of a great band is to get an audience off of its collective ass, inspiring them to lose themselves in the moment. Comandante Zero is comprised of two exceptional musicians, but they never lose their focus on the beat, the groove, and the transcendence that comes in the heat of being locked in and pounding in front of a rapturous audience.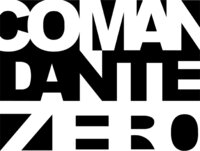 With their first E.P. Comandante Zero and their upcoming album, Slouching Toward Babylon, the Brooklyn duo sets a new course for electro-funk-dance, finding new ways to accomplish an ancient task – getting a crowd on its feet and dancing.
Uniquely constructed in the form of bass and drums, with a laptop behind them, Comandante Zero is comprised of Ken White and Dan Freeman, two musicians with lifetimes of experience already behind them. Dan, the bassist and lead vocalist, hails from Boston and a musical family. His grandfather and uncles on the Nicaraguan side of his family were musicians, and he started as a classical pianist, falling in love with jazz before becoming a bassist who spent a lot of time playing gospel in church. Ken, on drums and laptop is a self described "hip hop head," and played a lot of gospel and church gigs as well as studying jazz at Boston's New England Conservatory.
The two encountered each other at a rehearsal space in Williamsburg in 2005. Dan recalls, "Our rehearsal times overlapped, so we started jamming and it felt comfortable right away." Ken adds, "We're both rhythmically oriented – musically and intellectually, and we knew that creating a band with just bass and drums would challenge us creatively, and force us to come up a distinct sound." And with influences as varied as Chic ("One of the great dance bands of all time," according to Dan), DFA, ?uestlove and Michelle Ndgeocello, the two ensured themselves of not just being expert with a groove, but being masterful in many different kinds.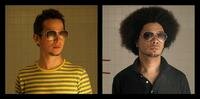 Ken and Dan's first shows as Comandante Zero were at their loft party known as "The Future, " in Brooklyn in 2006, but they immediately took their music international, playing shows in London and Berlin. "We hooked up some shows in London and were there for a month," remembers Dan, "We immersed ourselves in the Electro and DJ scene there and it gave us a focus to our music." The Indie/Electro scene had been popular in New York for years, but Dan and Ken quickly had their own unique philosophy about what they wanted to do. "We definitely defy the 'it's not cool to be good at your instrument' school of thought," says Ken with a laugh. And Dan adds, "We build all of our songs from the bottom up – we'll take one single groove (4 bass notes) and Ken will do the same pattern. We'll play it continuously for enormous time spans – and in that space, the song will emerge."
Their skill as a rhythm section created a demand for their services, so the two worked as a rhythm section for Virgin Records' electro-dance artist Xavier in Europe and in the U.S. sharing the stage with other electro acts like the Brazilian Girls and The Juan Maclean. And coming back to New York in 2007, the band began playing at various venues like Webster Hall, Crash Mansion and Club Element, experimenting with the boundaries of their music and performance – adding live dancers and visual artists. Dan says, "Our show is definitely something that is evolving – we want to bring a sense of community to the shows as well as a sense of participation." Ken adds, "I've studied dance and we're already working with choreographers and other dancers to bring that component to the show."
In being a cutting edge band musically, stylistically and philosophically, the band is funding their album via the web, asking fans to donate and be part of the process. Dan explains, "We're going to be blogging the album, filming it and making the process transparent. We want to create new ways that artists can fund their own work and own their own masters. If this is successful, we plan on writing a book about the experience so that it can help other artists do the same."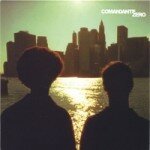 But it's the music that will establish Comandante Zero, and judging from the tracks the band is working on for Slouching Toward Babylon, they will back up any claims made on behalf of the band. Songs like "The Future" "Give It Up" and "Russian Disco," are lean, sinewy and utterly propulsive. Dan's vocals are slyly dark and sensual and Ken's percussion is completely original, modern and rhythmically irresistible. The music works on various levels – you can get lost in the subtleties of all the different elements – or you can forget about all of that and dance. It's music for the head, heart…and ass.
Comandante Zero are a thoroughly modern band – a polyglot of musical background and style who are using new technology to create utterly new ways of being a musician in both a musical and business context. And others are taking notice – the band was recently named by Music Connection magazine as one of the top unsigned bands in the country. But what will set this band apart is the soul of what they do. In 2009, with Slouching Toward Babylon and upcoming performances, there will be many who see for the first time what this immensely talented and inventive duo are capable of, on levels musical, technological and danceable.
TRACKS PLAYED ON ATLANTIC WAVE RADIO:
TRACK: Comandante Zero – Enter The Rain
WEBSITES:
http://www.comandantezero.com/


PURCHASE LINKS:

USA:

UK: