ARTIST PROFILE: Stephanie Carcache
Jun 11th, 2009 | By
atlanticwavelive
| Category:
Artist Profiles
,
Magazine
Stephanie Carcache brings a big voice with a little attitude making her a major contender for mainstream pop music.

Teaming up with Executive Producer/Grammy Award winner Cory Rooney is a perfect combination in route to Stephanie's success.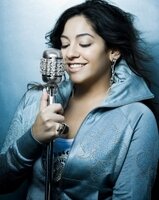 Stephanie has a musical gift that has been entertaining family and friends since she was a young child. As early as Kindergarden, she knew her path would be music. By the time she was twelve, after her own research, she sought out and – independently – hired her first vocal coach, Luis Manuel Diaz. When she was thirteen, she was featured on PAX TV's prime-time show, "America's Most Talented Kids," winning a casting in the franchise's "Special Diva Episode." On the show, she shared the stage with its co-host, Raven Simone, known for hit shows like Disney's "That's So Raven" and the musical smash-hit group "The Cheetah Girls."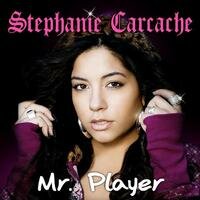 Soon after, Stephanie fine-tuned her craft with legendary vocal coach, Seth Riggs (Kelly Clarkson, Natalie Cole, Stevie Wonder, Michael Jackson), who compared her vocal range to that of Aretha Franklin.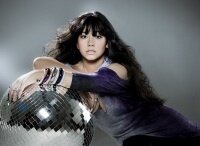 Stephanie, with Executive Producer/Grammy Award winner, Cory Rooney (Jennifer Lopez, Mariah Carey, Jessica Simpson) and Grammy Award winning Jose Luis Pagan (Marc Anthony, Alejandra Guzman, Thalia), is putting the finishing touches on her debut album-to be released 2009. The anticipated first single, "Mr. Player," produced by Rooney and co-written by Carcache and Rooney, will be released March, '09. Having already created a buzz on sites like Myspace and Facebook, "Mr. Player," with it's infectious dance beats and playful
vocals is primed for mainstream success.
TRACKS PLAYED ON ATLANTIC WAVE RADIO:
Stephanie Carcache – Mister Player
WEBSITES:
http://www.stephaniecarcache.com/
MYSPACE:
http://www.myspace.com/stephaniecarcache
PURCHASE LINKS:
Click Here To Visit Stephanies Store
VIDEOS: