ARTIST PROFILE: Janyse
Jun 16th, 2009 | By
atlanticwavelive
| Category:
Artist Profiles
,
Magazine
A mixture of pop, dance, and classic female vocal styling defines Janyse (pronounced Jen-niece), the acclaimed Canadian singer-songwriter

Raised on a farm in Kelowna, British Columbia, and of Icelandic and French descent, Janyse's influences are an amalgam of different artists and genres, all of which filter into her music. "I've always been a big fan of great songwriters – Diane Warren, Shania Twain, Peggy Lee and the BeeGees." The aforementioned Abba has been an enormous influence on her music, and she is a big fan of contemporary artists like Beyonce, Taylor Swift, and Lady Gaga.
Janyse is also one of the top cartoon voiceover artists in the world, working with Marvel Comics, the Cartoon Network and Hasbro, playing various characters. "What I've taken from that experience is that you can't take life so seriously – you have to retain that childlike wonder and sense of fun." Through her work in animation, she met children through the Make-A-Wish Foundation and became inspired to create a children's CD to help kids, titled The Magic Of Think. "I called it The Magic Of Think because the premise is that you can think of something positively or negatively – it's your choice. But by thinking positively and being persistent, you can and will achieve your dreams." The album was an immediate hit with children and their parents. Janyse has also had several of her songs placed in Film and Television, including works starring Pamela Anderson, Dean Cain, Chad Allen, Sally Pressman and more.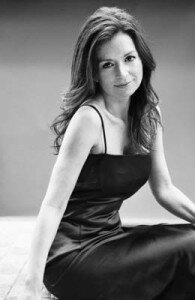 The inspirational message of her new single, "Dreamers," was taken from her own first hand experience, after being in a car accident. "The doctor told me that I could end up in a wheelchair, and that I should seriously consider changing careers," she recounts. "None of the things he warned me of came to pass. I took care of myself and I recovered. It was from that I learned that a dream can be achieved and that sometimes, it's just better to look at life in a humorous way."
In terms of her music, her new single "Dreamers," her outlook and her life experience itself, it's more than obvious that Janyse has stayed on her mission – to inspire people through her music.
TRACKS PLAYED ON ATLANTIC WAVE RADIO:
WEBSITES:
http://www.janyse.com/
MYSPACE:
http://www.myspace.com/janysejaud
PURCHASE LINKS:
Click Here To Visit Janyse's Store
Visit Janyse's Store at CD Baby
VIDEOS: