Artist Profile: Telling On Trixie
Feb 23rd, 2009 | By
atlanticwavelive
| Category:
Artist Profiles
,
Magazine
If one word could sum up Telling on Trixie, it would be "unstoppable".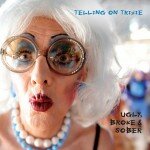 The New York rock quintet doesn't take no for an answer, and the result has been increasing exposure on radio, TV and an unshakable relationship with a growing fanbase that supports the band beyond measure – funding their recording, providing input, support and more. Their new album, Ugly, Broke & Sober, is a clear artistic breakthrough, displaying the benefits of their hard work, new partnerships and relentless commitment to taking their music to the next level.
Founded by lead singer Derek Nicoletto and guitarist Brad Small, Telling on Trixie's rise has been in no small part due to their ability to think outside the box. Derek says, "Everything we've earned in the past year has been from our willingness to put ourselves out there and share who we're about." Whether through blogging about what it's like to be an indie rock band, playing venues around the country, or opening up their creative process to their fans, the band has created followers through one-to-one communication . And the results have been tremendous: radio play on over 300 radio stations, live performances on Sirius Satellite Radio for three million listeners, and video play and accolades on MTV's LOGO network – including Best of 2007, all in support of that year's the self-titled, debut, self-released CD.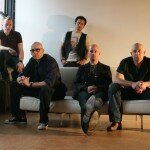 It's hard to imagine how any of this could have happened without "A Band With A Plan," the website that has encouraged fans to donate to their recording and marketing funds, and which has also been a wellspring of the band's creativity. Explains Derek, "It's a two way process. As I made decisions on our new album, I would share them with the fans and get their feedback. They're involved – as if they were record executives in their own right."
But no matter how inventive the marketing and promotion, it would be all for naught without the music, and for Ugly, Broke & Sober, the band's addition of Tommy Kessler on lead guitar and in the production booth has helped the band break new musical and emotional ground. "I put out the word that we needed to find a great guitarist, and he wrote me an email definitively stating, 'I am the guitar player for this band.' That's how Tommy operates. We got together with him and the other guys, and everything just worked." Brad recalls. "Derek and I have worked together for a long time and have achieved a delicate balance between us. Tommy has a way of inserting his ideas and enhancing ours while still being respectful to our vision."
While their debut had a retro/funk vibe about it, Ugly, Broke & Sober features a much more guitar based, hard-edged power-pop feel to it. That's in part due to Tommy's influence, but it's also testament to the comfort that the band members found with each other after a year and half together on the road. Derek elaborates, "The players on our debut album were chosen by our producer. On Ugly, Broke & Sober, we used our own members and friends, so there was a level of comfort and trust in the studio that opened the door for some real creative risk. When there are no unfamiliar faces, it's easier to say, "I'm going to knock on my skull with my knuckles in 'A.N.F.O.," or, "let's cover Belinda Carlisle." As you can hear on this album, this approach proves a lot more fun and inventive."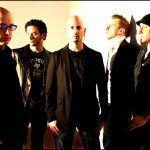 From the opening notes of "Shooting in 60," there's an authority and grandeur to the music that is overpowering. Derek sings with a dramatic and almost operatic passion while Brad and Tommy's guitars flail and crunch, enveloping in their power. The lilting and irresistible pop feel of "Crash Me Up" features random words of "A Band With A Plan" members, which Derek successfully turned into lyrics. And there is the poignant and moving title track, a tale of recklessness and redemption, of how one can turn around from a tragic period. "The song is partly about an accident I was in after getting wasted; partly about my friends who have surmounted the insurmountable, such as jumping from the Brooklyn Bridge – and surviving. Recording this song in the studio was so emotional that it was a challenge for me to sing it," says Derek. "But it's a song about hope – a feeling that lately, we've been experiencing a lot."
Telling on Trixie is one of those special bands that have managed to marry musical excellence with an exceptional drive to have their songs heard – building something unique in the process. Ugly Broke & Sober is the fruit of all their hard work, openness and musical aspirations. Derek concludes, "Last time, we laid the foundation and established ourselves as a strong band. We created a machine built to produce a real impact. I really believe that we have set ourselves up so that anything is possible." For Telling on Trixie, as the refrain of their title track promises, "it's gonna be all right."
TRACKS PLAYED ON ATLANTIC WAVE RADIO:
Track: Telling On Trixie – Crash Me Up
Track: Telling On Trixie – Shooting In 60
Track: Telling On Trixie – Halfway Back To Sane
VIDEOS:
Telling On Trixie – Orion's Light
Telling On Trixie – Halfway Back To Sane
WEBSITES:
http://www.tellingontrixie.com/
FACEBOOK: http://www.new.facebook.com/pages/Telling-on-Trixie/7943066850
MYSPACE: http://www.myspace.com/tellingontrixie
TWITTER: http://www.twitter.com/tellingontrixie
PURCHASE LINKS:
AMAZON.COM: Click Here
CDBABY: Click Here
USA:

UK: